Monday, 22 January 2018
#mondaymoodboard
Thursday, 18 January 2018
Well since we're all back at work by now I thought why not make most of this months fashion posts about work wear inspiration.
Would you like to see more posts like these? Let me know in the comments.
So lets jump right into the most controversial piece of fabric when it comes to work wear also known as DENIM. No wait, lets step it up a notch and discuss the denim jacket for work. This is quite a slippery slope and you'll have to be very careful with your styling if you work in a office environment where you have a dress code.
Please note: these tips are for more business-casual environments, so if your office dress code is more smart you can just use this as inspiration for everyday wear. I don't think you'll get past HR with a denim jacket in a law firm, lol!
The denim jacket is a little tricky for work because it actually does the opposite of say for example a blazer. It makes any outfit feel more casual, where a blazer makes it feel more polished. Take the following tips into consideration when styling your look…
First of all you should select your smart denim jacket that you wear to work, not the one with all the holes and logos that you'll wear to a festival.

OUTFIT 1 - Grab your little black dress - the one that's not too skimpy or too tight. Pair it with comfy heels or loafers and your denim jacket. It's as simple as that.

OUTFIT 2 - Wear a suit with a shirt or blouse in any colour or print. You can even clash prints if your office allows it. Again, pair it with comfy heels or loafers. For winter you can wear the denim jacket over the blazer. It will give you an effortless cool effect. For warmer months you can leave out the blazer and only add the denim jacket. Please note if you're leaving the blazer wear a shirt/blouse and trousers in solid colours, prints might make the look too casual.

OUTFIT 3 - A crisp white shirt with a pencil skirt, killer heels and minimal jewellery like a watch and a few dainty necklaces will always be a winner with a denim jacket. This is probably the safest way to go when wearing your denim jacket to work. In winter you can layer a coat over this look. Make sure the coat is the same length or longer that the skirt. Anything shorter might look dated.
To all these outfits mentioned above you can add a bold lip colour like red or plum. Keep the rest of your makeup pretty and natural. There's no need to make a statement with your whole face if you're already doing it with an outfit. Less is always more.
You guys! These work wear posts are getting me excited for work again, well at least for the part where you're planning outfits and dressing up. That's probably the only thing that gets me going in the mornings.
Pictures: PINTEREST
Tuesday, 16 January 2018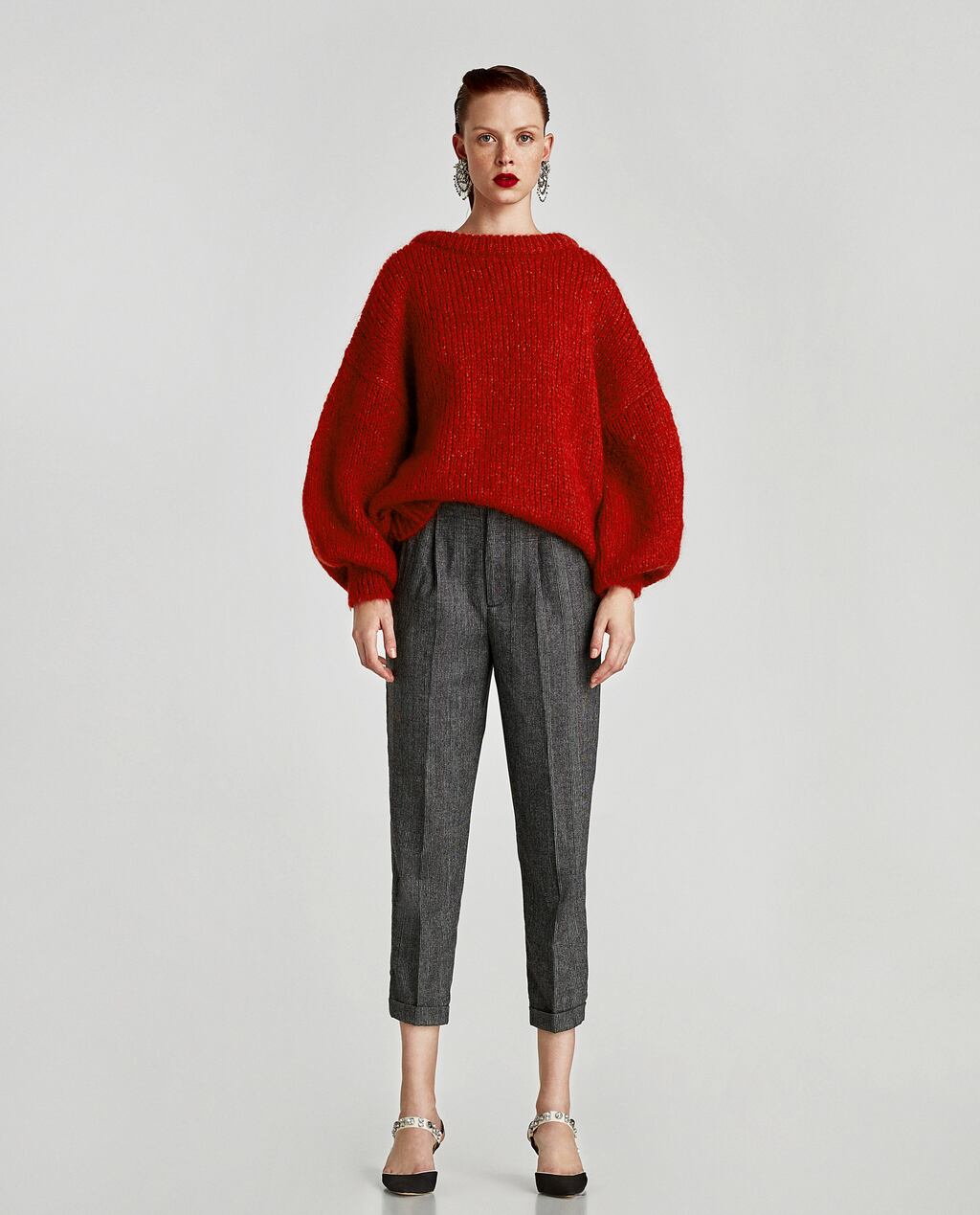 One of the only things that really gets me excited about being back at work this year is the fact that I can continue building my work wardrobe. I always go to websites like ZARA, MANGO and ASOS (just to name a few) for outfit inspiration and to see what's new/trending. Take a look at my
SHOPPING
Pinterest board for some of my favourite looks from these sites. They provide amazing styling inspiration and to be quite frank, if a website does not style their clothes on the models I don't really bother to check out their stuff. I can literally spend hours on these websites and I will not stop until I've gone through every single category, #ocd.
Above are a few gorgeous looks and pieces that I'm obsessed with at the moment. I think all of these looks are appropriate for every type of office dress code. Disagree? You'll see what I mean in a second. So to make these looks work for any office environment keep the following in mind - Oversize items make a look more casual for example the red knit (shown above) from ZARA. By selecting a more tailored piece in the same colour will instantly polish up the look. By doing the latter to all of these oversize looks above will make them more appropriate for a smarter dress code. Agree now?
The secret of drawing inspiration from another source is to visualise yourself in it, think colours and combos not specifics like the items you see in front of you. Keep in mind what you have in your current wardrobe and try to visualise how you can already create a similar look. You never want to be a carbon copy of anyone or anything, but it's always nice to find a new way to wear something, especially those ankle boots that you bought 5 years ago, but never got a chance to wear because you don't know how to style them.
Like what you see? Just click on your favourite picture to start shopping!
Pictures: ZARA, MANGO